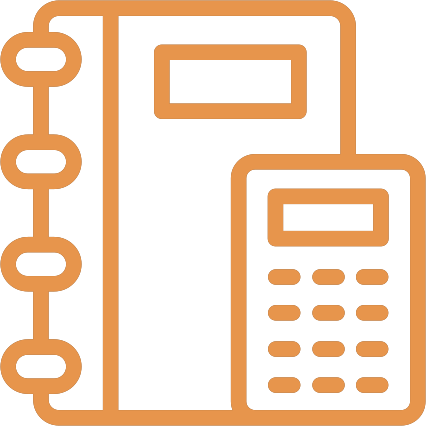 We'll meet you where you're at today and where you're headed tomorrow!
At Smart Book Business solutions, we know that each business is unique, but most don't have accounting front of mind. As Northern Colorado's bookkeeping and accounting experts, we've become adept at diagnosing what each business needs and providing a plan to match.
"I hired KSB in 2017 because they came highly recommended by a colleague. I was a first-time business-owner with no experience in bookkeeping and I had no idea what I was in for. Keep Smart Books has made everything easy for me. They have helped me learn to manage and monitor trust accounts – which has been made a breeze by their team. They provide accurate, quick turnaround time, are helpful, and always provide me with options to choose from when an issue arises. I highly recommend KSB!"
Steven V., Owner, Law Office of Stephen Vertucci, LLC
QuickBooks Desktop and/or all KSB generated business documents backed up nightly
After-the-fact Bookkeeping to Full-Charge Bookkeeping
Full Payroll Services
Monthly Financial Production
QuickBooks Diamond Care Tech Support
Reconcile all balance sheet accounts
Quarterly and Annual Payroll Tax Return Monitoring
Sales Tax Processing (based on # of physical & non-physical locations)
Vendor – 1099 Tracking
1099/1096 processing
Monitor Annual Secretary of State Periodic Filing (State fee not included)
Prepare Annual Submission to CPA
Bi-Weekly/Semi-Weekly Payroll
Payroll and payroll tax liability processing, inlcuding payroll tax returns
QuickBooks Online Plus Subscription *
ADP Payroll Software Subscription *
*Additional fees include CO SOS fees, on-site charges, stamps, active employee fee, 1099 form fee, payroll setup fee, payroll subscription value, CFO quarterly, 1099/1096 forms, W2 Fees, QBO Subscription
*Custom Solutions available – in the case of high turnover businesses, multi-state locations, franchises, board reporting, we would create a custom monthly contract to serve your needs.
Our firm is one of the select few, nationwide, that have received a certification in Profit First. What does this mean for you? We will guide you with the methods to greatly increase the profitability of your business. Of course, we will manage your accounting, and help you with your books – but any accountant | bookkeeper can do that. We also provide the most important financial factor – maximizing your profits!
Is your bookkeeper stuck in the old way of just doing the books? Then we would love to show you what modern bookkeepers do… they help you drive profitability. Give us a call (or send us an email) for a free consulting session. No strings attached.
Need assistance with Cash Forecasting, Budget Building, or a Monthly/Quarterly Financial Review?